I am available for live, in-person sessions in Columbus, OH. I do require 48 hours advanced notice for all sessions.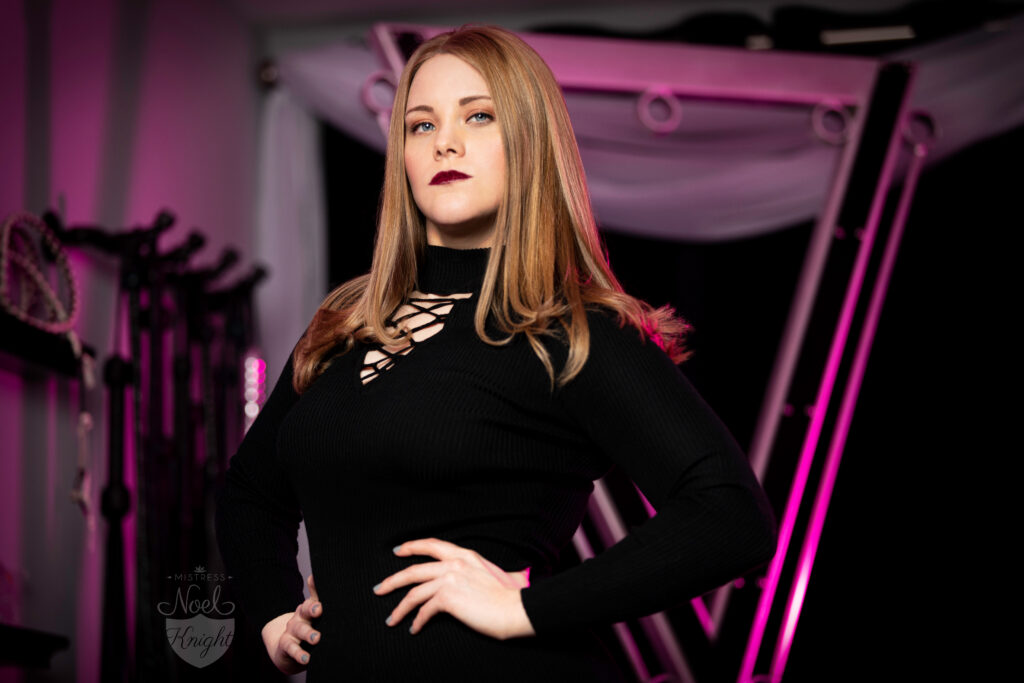 What activities do I practice during in-person sessions?
Here's a list for you to look through: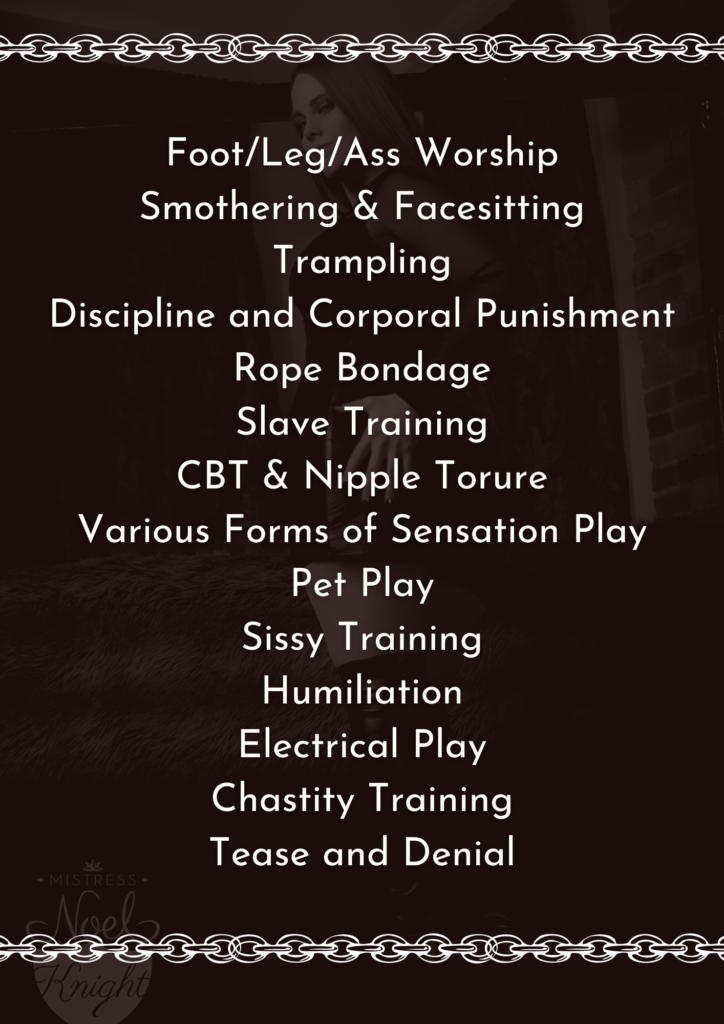 Important Note:
I do not engage in any sexually explicit activities. I only perform legal BDSM activities and power exchange experiences.
When you would like to schedule a session, you will email me directly at [email protected].
Please be sure to include the date, time and availability of your request.
If you have a window of availability (example: Sunday, Jan 2nd from 11am to 6pm), you should include that information as well.
Please note that at this time, I am not accepting new in-person clientele. If you have not visited me previously, you will need to schedule a cashmeet or social time prior to being considered for an in-person session.
How much is the tribute?
$300 per hour.
There will be no additional studio or cleaning fees added to your tribute. You will be required to pay a $150 deposit prior to receiving a confirmation.
Where will the session be held?
I will be using several private play spaces in Columbus, OH. I will decide what space is best based upon the activities you have requested. You will receive the exact address in your formal confirmation.
I will also be booking other unique accommodations (i.e.: a cabin in woods) for more involved scenarios.