---
In my spare time, I write femdom themed fiction under the pseudonym Rebecca Roane.
My works are kinky, dirty, and ripe with beautiful woman reigning over the submissive men who worship them.
You can purchase my stories through Amazon.
---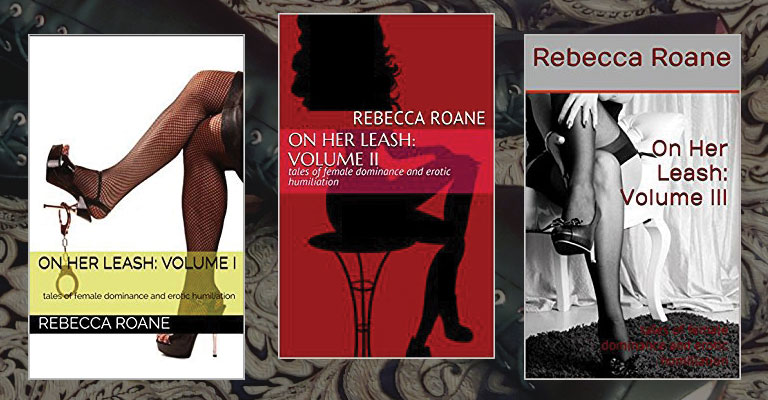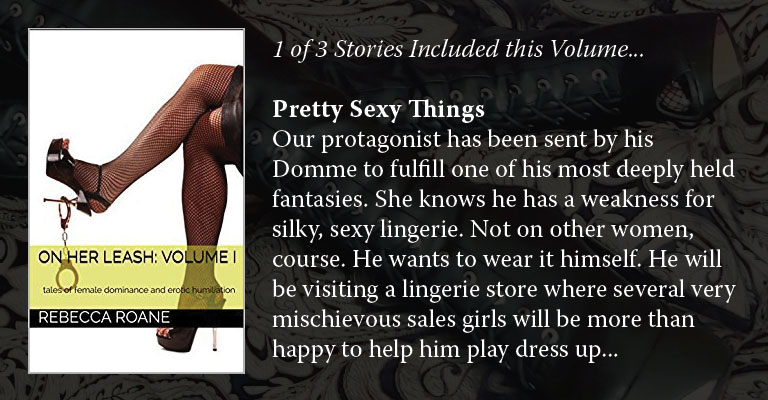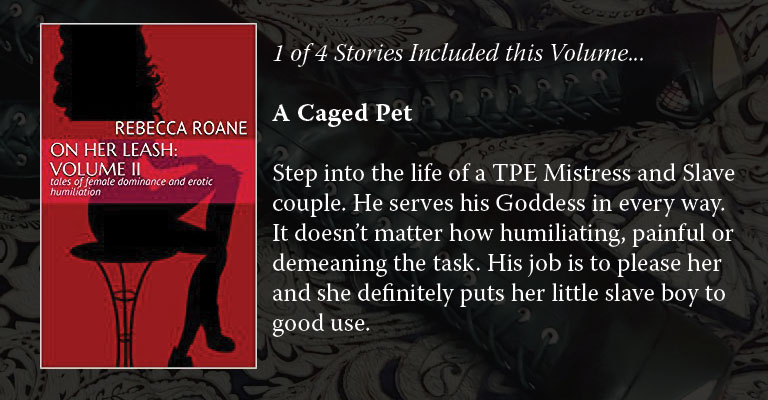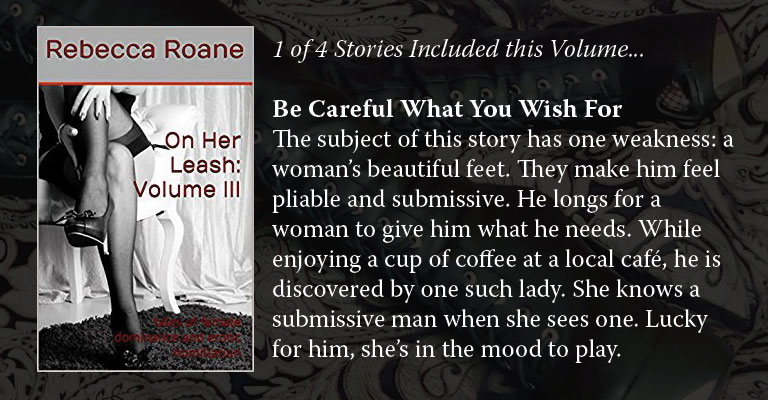 Compilations / Short Stories
On Her Leash Collection
The On Her Leash Volumes are collections of short stories exploring female dominance and male submission. Often sexual, sometimes humiliating, these women are in control of their boys and know just how to put them in their proper place – on their knees, offering themselves up for Lady's pleasure.